Did you know that the city of Beijing in China is more than 3000 years old? It has also been China's capital city for more than 300 years. In Beijing, you will see some of the best remains of China's imperial past. It is the second-largest city in China and has a fantastic collection of art, architecture, food, and other cultural facets. It is home to seven UNESCO world heritage sites, and all that it has to offer should be enough to convince you to get Cathay Pacific airline tickets and hop on the next plane there. Here are some great reasons you should consider visiting Beijing.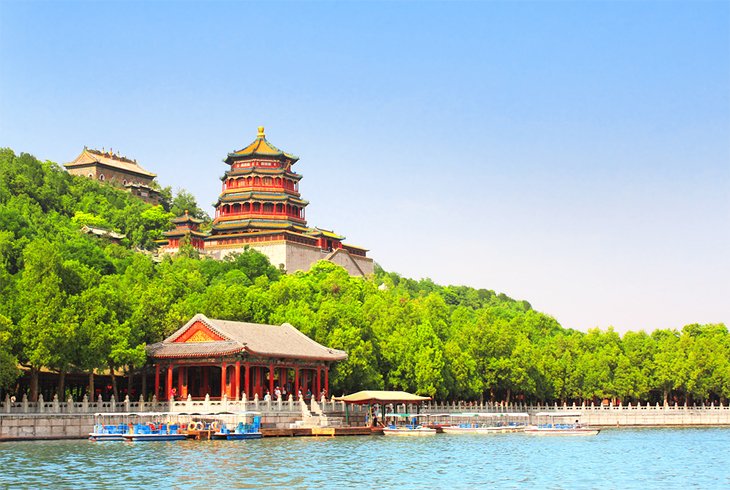 You will get to see many historical monuments and features.
The long history of the city has one reason that Beijing is such a popular tourist location. Some of the historical sites in Beijing fall within UNESCO's world heritage sites. Being in their list of heritage sites means that they are culturally or physically significant to humanity and should be protected, so that future generations get to see, appreciate or touch them. They are;
The Great Wall of China
The Great Wall of China is the longest human-made structure globally at 13,170 miles long and is among the world's Seven Wonders. The Beijing section of the wall is 356 miles long, 327 miles constructed during the Ming Dynasty. It will undoubtedly feel great to walk on a structure whose construction began in 220 B.C.
The Peking Man Site at Zhoukoudian
This site is home to Sinanthropus Pekinensis and Homo sapiens from the Middle Pleistocene and 18,000-11,000B.C, respectively. You will also find various objects at the site that bear testament to prehistoric human societies in Asia.
The Forbidden City
This city was the imperial palace for the Chinese Ming and Qing dynasties from 1368 – 1911. Over the more than 500 years it hosted these dynasties, it was home to 14 Ming and 10 Qing emperors. Even though entry was forbidden for more than 500 years, you can now visit it. As it is now known, the Palace Museum has more than 750 rooms and landscaped gardens to enjoy.
Temple of Heaven
The emperors of the Qing and Ming dynasties visited the Temple of Heaven every year to pray for a good harvest. It was an imperial sacrificial altar and was constructed between 1406 and 1420
Ming Tombs
These tombs, collectively known as the thirteen tombs, are a group of mausoleums where thirteen.  Ming emperors were buried. They were built during the Ming Dynasty from 1409 AD.
Summer palace
It was initially built in 1760 but was restored in 1886 after large portions of it were destroyed during 1860. Once considered the largest imperial gardens in Beijing, the Summer Palace is a vast area containing gardens, lakes, and palaces.
The Grand Canal Hangzhou
This is the first section of the Beijing-Hangzhou (Jinghong) Grand Canal, also known as the Grand Canal. Many say it is the oldest and longest human-made waterway in the world. It starts in Beijing and ends in Hangzhou, and runs for more than 1000miles.
Besides these sites, there are many other historical sites to see. For example, you can hang out in hutongs to see how Beijing was in the past.
Have a taste of their cuisine
Taking tea is an honored tradition in China, and when you visit Beijing, you could get a chance to try out nearly all the types of tea found in China. Well, maybe you could try. There is a tea market called the Maliandao Tea Market, where more than 800 vendors sell different teas. In China, there's tea for every occasion. You may try jasmine tea, gunpowder tea, green tea, and golden monkey tea, among many more.
Besides the tea, there is also a wide array of foods you could try. For example, if you are a fan of Peking duck, you should consider trying some from the city that invented the dish. There are so many different foods to try from China's many provinces. Surprise and delight your taste buds with dumplings, graze on grasshoppers, slurp soup, nosh noodles, and many more
Go shopping
Do you love shopping? You can indulge in your hobby in Beijing. You can find nearly everything in Beijing, be it high-tech devices or knock-off designer goods. With malls, night markets, and designer boutiques aplenty, you will be spoilt for choice. You could also consider venturing into the Panjiayuan Antique Market and try your hand at bargaining.
Commune with nature
You can start with Songshan National Nature Reserve, where you will see many different plants, including the purple orchid, which is under first-class protection in Beijing. You will also meet over 150 kinds of vertebrae living in the dense forest. You can also visit the Beijing Wildlife Park and see more than 200 species of animals. Hosting more than 10,000 animals, this is one place your kids will definitely enjoy visiting. You can also consider visiting some of Beijing's many parks, such as Ditan, Ritan, and Beihai. They help make Beijing a green City.
Architecture
Beijing is known for its beautiful, bold, and sometimes bizarre architecture. If you are an architectural enthusiast, you may enjoy seeing some of the impressive structures in Beijing. Consider visiting structures such as the National Centre for Performing Arts, the Galaxy Soho, and their National Stadium, which hosted the 2008 Olympic Games.
Experience the nightlife
For the party animals, the true test of any tourist destination is its nightlife, and Beijing does not disappoint on this front. If you are looking to enjoy foreign alcoholic beverages, consider Beijing's nightlife paradise, the bar street at Sanlitun. Otherwise, you can also visit Laoshe Teahouse, Huguang Guild Hall, and the Red Theatre, where you can experience many traditional Chinese art forms.
There is so much to explore and learn in Beijing that this article cannot manage to mention. What's more, the city is bike-friendly, and you can take biking tours of specific areas or even bike to some of these destinations whenever possible. So if you visit some of these destinations, you will undoubtedly enjoy your visit there.